General Information
Fast-Track Cities 2019 will be the first international gathering of more than 250 cities that are accelerating their responses to HIV, tuberculosis, and viral hepatitis –three diseases cited as urban health priorities in the New Urban Agenda as well as the Paris Declaration on Fast-Track Cities.
Organized by the International Association of Providers of AIDS Care (IAPAC), in collaboration with the Joint United Nations Programme on HIV/AIDS (UNAIDS) and other partners, the conference will take place September 8-11, 2019 at the Barbican Centre in London, UK.
The conference's aim is to highlight successes achieved across the Fast-Track Cities network, address cross-cutting challenges faced by local stakeholders, and share best practices in accelerating urban AIDS responses, inclusive of co-infectious diseases and comorbid conditions. The conference will include two half-days of pre-conference events followed by two and a half days of conference featuring plenary sessions, panel discussions, and abstract presentations.
Conference promotional handout.
EXHIBITOR AND SPONSORSHIP OPPORTUNITIES
Fast-Track Cities 2019 provides the opportunity to meet with almost 800 delegates (stakeholders and influencers). Delegates will include elected officials, public health department representatives, clinical/public health researchers, healthcare payors, donors/grantors, clinicians, service providers, and civil society advocates from current and prospective Fast-Track Cities. There are a limited number of exhibitor and symposia spaces and sponsorship opportunities available for this conference. See the Fast-Track Cities 2019 exhibitor prospectus. Additional sponsorship opportunities will be posted soon. Please contact Jonathon Hess at jhess@iapac.org with any exhibitor- and sponsorship-related queries.
KEY DATES
Following are key dates relevant to registration, abstract submission/disposition, and booking discounted hotel accommodations:
Early Registration Deadline – March 22, 2019
Abstract Submission Deadline – May 31, 2019
Abstract Disposition Announcements – June 21, 2019
Standard Registration Deadline – June 14, 2019
Hotel Accommodations Deadline – TBD
Cancellation Deadline (with $75 penalty) – July 5, 2019
REGISTRATION
| | | | |
| --- | --- | --- | --- |
|  Deadline | March 22, 2019   | June 14, 2019    | N/A    |
|  Registration Type   |  Early Registration  |  Standard Registration  |  Onsite Registration  |
| High-Income Country (HIC) | $350 | $450 | $550 |
|  Low-/Middle-Income Country (LMIC)* | $225 | $325 | $425 |
*Please check this list to determine which registration type is appropriate based on your country of residence.
Registration fees are listed in USD$ and apply to payments received prior to the deadlines stated above.
Registration fees include:
Participation in all conference events, including Welcome Reception
Conference printed materials (e.g., Program and Abstracts book)
Access to Fast-Track Cities 2019 conference app
Refreshments during morning and afternoon breaks
Fast-Track Cities 2019 newsletter prior and at the conference
Program
CONFERENCE OVERVIEW
The Fast-Track Cities 2019 program includes plenary sessions, panel discussions, oral abstract sessions, and poster sessions.
Plenary sessions will cover issues across the HIV care and prevention continua, including:
Lessons Learned along the Continuum from 90-90-90 to Getting to Zero
Methodologies for Calculating and Monitoring Urban 90-90-90 Targets
Innovations in HIV Testing and Linkage to and Engagement in Care
Optimizing HIV Treatment – Demand, Initiation, Technologies, and Delivery
Accelerating Combination HIV Prevention in Urban AIDS Responses
Addressing Challenges to Progress and Momentum across Urban AIDS Responses
The conference will also feature panel discussions focused on issues related to urban HIV, HCV, and TB responses:
Looking beyond Programmatic Targets to Measuring Service Delivery Output
Syndemic Conditions Associated with HIV and Intersectional Stigma
PrEP as an Adjunct to ART on the Road to U=U and Getting to Zero
Eliminating Community and Health Systems HIV-Related Stigma
Prioritizing Optimal Quality of Life for HIV-Affected Communities
Addressing Social Determinants of Health as Drivers of HIV Outcomes
Aligning Urban AIDS and TB Responses in Fast-Track Cities
Leveraging Urban HIV Platforms to Achieve Global HCV Elimination in Cities
Additionally, the conference will include panel discussions reflecting a focus on New Urban Agenda priorities:
Governance for Health
Social Accountability
Civil Society Engagement
Data and Indicators
Institutional Development
Municipal Finances
Health Equity
"Right to the City"
Click here to access the conference program. Note that the program includes invited faculty (as of March 18, 2019). The program will be updated to reflect confirmed faculty on a weekly basis. Check back regularly.
PRE-CONFERENCE OVERVIEW
Pre-Conference Workshops. Eight Fast-Track Cities 2019 pre-conference workshops are available for sponsorship by city and municipal consortia, civil society organizations, professional associations, public health entities, and/or pharmaceutical/diagnostic device manufacturers. Four three-hour workshops are available on Day 1 of pre-conference events, and four three-hour workshops are available on Day 2. Requests to coordinate these workshops should be submitted to Jonathon Hess at jhess@iapac.org by January 30, 2019. Approval will be contingent upon whether workshop objectives are aligned with the Fast-Track Cities 2019 theme.
Register
Venue and Accommodations
The venue for Fast-Track Cities 2019 is the Barbican Centre in London, UK.
A discounted room block for Fast-Track Cities 2019 delegates will be announced soon.
Submit an Abstract
Multiple types of research are encouraged for abstract submission, including behavioral science, clinical research, community participatory research, health economics, implementation science, operational research, and public policy.
Abstracts accepted for presentation at Fast-Track Cities 2019 will be presented during the conference's oral abstract sessions or poster sessions. Abstracts must be submitted online by May 31, 2019.
KEY DATES
Following are key dates relevant to abstract submissions:
Abstract Submission Deadline – May 31, 2019
Abstract Disposition Announcements – June 21, 2019
Deadline to Withdraw Abstract/Change Presenting Author – August 9, 2019
CALL FOR ABSTRACTS
Abstract submissions are encouraged in a wide variety of specific domains, including:
Behavioral Science
Clinical Research
Community Participatory Research
Health Economics
Implementation Science
Operational Research
Public Policy
Within these domains we encourage abstracts across the following tracks:
CLINICAL
Diagnostic and monitoring tools
Antiretroviral therapy in adults
Comorbidities associated with HIV
Clinical issues specific to gender
Clinical issues specific to pediatric/adolescent HIV
Clinical issues specific to key populations
PREVENTION
Treatment as prevention
Post-exposure and pre-exposure prophylaxis
Combination HIV prevention
BEHAVIORAL/SOCIAL
Behavioral science research
Social science research
STIGMA
External/social stigma
Internalized stigma
Intersectional stigma
HOLISTIC HEALTH
Economic, food, and housing security
Mental and spiritual health
Health-related quality of life
IMPLEMENTATION
Data generation/analysis/monitoring/measurement strategies
Intervention development, implementation, and outcomes
Dissemination/implementation of evidence-based approaches
Uptake and impact of innovative approaches
Operations research and demonstration projects
Health policy advocacy, development, implementation, financing, and outcomes
Resource, structural, and service delivery issues and innovations
HUMAN RIGHTS
Ethical, legal, political, and societal drivers and responses
STAKEHOLDER ENGAGEMENT
Political and parliamentarian engagement
Clinical and service provider engagement
Community and civil society engagement
Donor/grantor engagement
Partnership frameworks and models
Particularly as applied to key and disproportionately affected populations:
Treatment naïve, treatment experienced
Individuals living with mental health challenges
Individuals living with HIV and comorbidities (i.e., HBV, HCV, TB)
Men who have sex with men
Transgender individuals
Women in high incidence areas
Pregnant women
Children and adolescents
Migrants and displaced populations
Homeless and/or marginally housed individuals
Female and male sex workers
People who use drugs
Incarcerated or recently released individuals
ABSTRACT SUBMISSION
Abstracts must be submitted online by 5:00 pm ET, May 31, 2019. Submitted abstracts will be considered for oral and poster presentations. Submitted abstracts should report information not previously published, or intended to be published, prior to August 9, 2019.
It is the responsibility of the presenting author to ensure accuracy of content, spelling, and presentation. Abstracts will be published as submitted, subject to reformatting that may be required by IAPAC.
ABSTRACT FORMAT
Abstract contents will be either research-based data using established scientific methods or demonstrate experience and information from individuals or institutions working in the field. Please follow one of two structured formats (A or B), indicating in bold the four parts of your abstract:
Format A: Data-Driven Abstracts
Background: a concise statement of the issues evaluated
Methods: the investigational model used
Results: specific findings
Conclusions: summary of findings, supported by results
Format B: Program Descriptions and Case Studies
Introduction: a concise statement of the issues addressed
Description: a description of the project, case study, experience, or intervention
Lessons Learned: project results, implementation issues, and/or case study solutions
Recommendations: further recommendations or next steps
GENERAL GUIDELINES
Following are some general guidelines for individuals interested in submitting an abstract(s):
The abstract must NOT contain more than 300 words.
Acceptable abstracts shall contain a concise statement of the research, define the precise subject of the presentation, and be related to the main theme or a sub-theme of the conference.
Figures, literature references, and acknowledgements should not form any part of the abstract's content. Tables are acceptable.
The author is responsible for all grammatical and factual details. You may edit your abstract after it has been submitted.
All abstracts must be submitted in English. If you are not fluent in English, please attempt to have your abstract reviewed by a fluent English speaker.
The interdisciplinary nature of the conference delegates should be kept in mind when writing the abstract; thus sub-specialty jargon should be avoided.
Define all abbreviations and concepts in your abstract at first use.
For therapeutic agents, only generic names may be used (trade names are not permitted).
ABSTRACT SUBMISSION AND ACCEPTANCE
All abstracts must be submitted online no later than 5:00pm ET, May 31, 2019. All submissions will be acknowledged upon successful submission via the site. Faxed or mailed abstracts will not be considered.
Please record your abstract number. The number assigned to your abstract when it is submitted online will be the abstract number referenced throughout the conference, including in the Program and Abstracts book and during the Poster Session. A notice of acceptance or rejection will be sent via e-mail no later than June 21, 2019. The disposition of each abstract will be sent via e-mail only to the submitting author identified on the submission form for that abstract. That contact will be responsible for sharing the disposition with all other authors of the abstract (including the presenting author).
Accepted abstracts will be in one of two categories:
Oral Abstract presentation
2. Poster Abstract presentation
Presenting authors agree to register for and attend the conference as scheduled in either Oral Abstract sessions or the Poster Session. Oral abstract and poster presenters are responsible for their own travel and accommodation expenses, as well as the applicable registration fees.
Please note that only the abstracts of paid conference registrants will be included in the final Program and Abstracts Book. Accepted abstracts will be published in the conference proceedings. Abstracts are considered official communication to IAPAC. Submission of an abstract implies permission to publish, and online posting, if accepted. A copy of any electronic presentation and handouts will be transferred to IAPAC.
All submissions must be received online by 5:00pm ET, May 31, 2019. It is strongly recommended that you do not wait until the last minute to submit your abstract(s). You may review/edit submissions from now until 5:00pm ET, August 9, 2019. Abstracts may be withdrawn or the presenter may be changed until August 9, 2019.
Login or Register to submit an abstract
Sponsorship
Gilead Sciences and ViiV Healthcare are commercial sponsors of the Fast-Track Cities 2019 conference. Additional disclosures will be made as commercial and institutional sponsorship agreements are finalized. Contact Adrian Hernandez at ahernandez@iapac.org to learn about commercial and institutional sponsorship opportunities.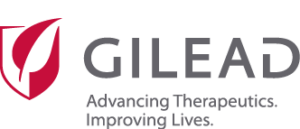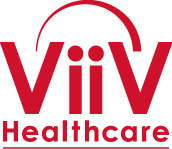 Conference Archives