General Information
Fast-Track Cities 2019 will be the first international gathering of more than 250 cities that are accelerating their responses to HIV, tuberculosis, and viral hepatitis –three diseases cited as urban health priorities in the New Urban Agenda as well as the Paris Declaration on Fast-Track Cities.
Organized by the International Association of Providers of AIDS Care (IAPAC), in collaboration with the Joint United Nations Programme on HIV/AIDS (UNAIDS) and other partners, the conference will take place September 8-11, 2019 at the Barbican Centre in London, UK.
The conference's aim is to highlight successes achieved across the Fast-Track Cities network, address cross-cutting challenges faced by local stakeholders, and share best practices in accelerating urban AIDS responses, inclusive of co-infectious diseases and comorbid conditions. The conference will include two half-days of pre-conference events followed by two and a half days of conference featuring plenary sessions, panel discussions, and abstract presentations.
An estimated 800 to 1,000 delegates (stakeholders and influencers) are projected to attend Fast-Track Cities 2019. Delegates will include elected officials, public health department representatives, clinical/public health researchers, healthcare payors, donors/grantors, clinicians, service providers, and civil society advocates from current and prospective Fast-Track Cities.
KEY DATES
Following are key dates relevant to registration, abstract submission/disposition, and booking discounted hotel accommodations:
Early Registration Deadline – March 22, 2019
Abstract Submission Deadline – April 5, 2019
Abstract Disposition Announcements – June 7, 2019
Standard Registration Deadline – June 14, 2019
Hotel Accommodations Deadline – TBD
Cancellation Deadline (with $75 penalty) – July 5, 2019
REGISTRATION
| | | | |
| --- | --- | --- | --- |
|  Deadline | March 22, 2019   | June 14, 2019    | N/A    |
|  Registration Type   |  Early Registration  |  Standard Registration  |  Onsite Registration  |
| High-Income Country (HIC) | $350 | $450 | $550 |
|  Low-/Middle-Income Country (LMIC)* | $225 | $325 | $425 |
*Please check this list to determine which registration type is appropriate based on your country of residence.
Registration fees are listed in USD$ and apply to payments received prior to the deadlines stated above.
Registration fees include:
Participation in all conference events, including Welcome Reception
Conference printed materials (e.g., Program and Abstracts book)
Access to Fast-Track Cities 2019 conference app
Refreshments during morning and afternoon breaks
Fast-Track Cities 2019 newsletter prior and at the conference
Program
CONFERENCE OVERVIEW
The Fast-Track Cities 2019 program includes plenary sessions, panel discussions, oral abstract sessions, and poster sessions.
The conference's six plenary sessions will reflect the Fast-Track Cities 2019 focus on six New Urban Agenda priorities for guiding and influencing urban health responses:
Governance for Health
Social Accountability
Civil Society Engagement
Data and Indicators
Capacity and Institutional Development
Municipal Finances
Twelve panel discussions will cover myriad issues specific to the urban HIV, tuberculosis, and viral hepatitis responses, including the following:
Methodologies for Calculating Urban 90-90-90 Targets
Lessons Learned along the Continuum from 90-90-90 to Getting to Zero
Looking beyond Programmatic Targets to Measuring Service Delivery Output
Innovations in HIV Testing and Linkage to and Optimal Engagement in Care
PEP and PrEP as Adjuncts to ART on the Road to U=U and Getting to Zero
Eliminating Community and Health Systems HIV-Related Stigma
Prioritizing Optimal Quality of Life for HIV-Affected Communities
Reaching Global HIV Prevention Targets in Urban AIDS Responses
Addressing Social Determinants of Health as Drivers of HIV Outcomes
Aligning Urban AIDS and TB Responses in Fast-Track Cities
Actioning HCV Elimination by Leveraging Urban HIV Platforms
Achieving HBV Elimination: Is the Mission Impossible?
Click here to access the conference program.
PRE-CONFERENCE OVERVIEW
Pre-Conference Workshops. Eight Fast-Track Cities 2019 pre-conference workshops are available for sponsorship by city and municipal consortia, civil society organizations, professional associations, public health entities, and/or pharmaceutical/diagnostic device manufacturers. Four three-hour workshops are available on Day 1 of pre-conference events, and four three-hour workshops are available on Day 2. Requests to coordinate these workshops should be submitted to Jonathon Hess at jhess@iapac.org by January 30, 2019. Approval will be contingent upon whether workshop objectives are aligned with the Fast-Track Cities 2019 theme.
Register
Venue and Accommodations
The venue for Fast-Track Cities 2019 is the Barbican Centre in London, UK.
A discounted room block for Fast-Track Cities 2019 delegates will be announced soon.
Submit an Abstract
Multiple types of research will be encouraged for abstract submission, including behavioral science, clinical research, community participatory research, health economics, implementation science, operational research, and public policy.
Abstracts accepted for presentation at Fast-Track Cities 2019 will be presented during the conference's eight oral abstract sessions or two poster sessions. Abstracts must be submitted by April, 5, 2019.
Login or Register to submit an abstract
Sponsorship
Gilead Sciences and ViiV Healthcare are commercial sponsors of the Fast-Track Cities 2019 conference. Additional disclosures will be made as commercial and institutional sponsorship agreements are finalized. Contact Adrian Hernandez at ahernandez@iapac.org to learn about commercial and institutional sponsorship opportunities.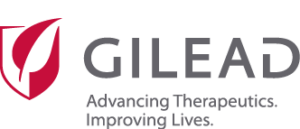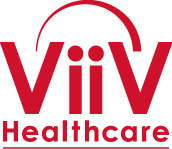 Conference Archives