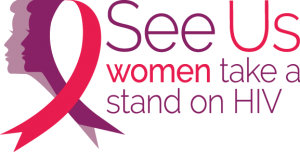 See Us is a global awareness campaign focused on helping to address the unique challenges faced by women living with HIV.
The campaign seeks to assist in breaking down barriers, improving overall care and support, and, ultimately, helping to encourage women living with HIV to create a cohesive community and advocate for their own needs through improved dialogue between the patient and the healthcare provider.
See Us is a collaboration with the International Association of Providers of AIDS Care (IAPAC) and an expert Steering Committee, which includes women living with and affected by HIV, National AIDS Manual (NAM) and the medical community in Argentina, Canada, Italy, Nigeria, Poland, Romania, Russia, the United Kingdom and the United States. See Us was made possible through funding provided by AbbVie.
Should you have any questions, please send us a message at SeeUs@iapac.org.
Expert Steering Committee
Dr. Antonella d'Arminio
Monforte, Italy
Antonella d'Arminio Monforte is a Professor of Infectious Diseases in the Clinic of Infectious and Tropical Diseases, Department of Health Sciences, University of Milan, San Paolo Hospital. She is on the Executive Committee for the European AIDS Clinical Society. She is also coordinator for the Italian Cohort of Antiretroviral Naïve Patients (ICONA cohort). Prof. d'Arminio Monforte is also a member of the SHE Medical Advisory Board.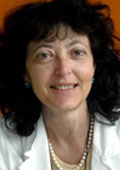 Greta Hughson
United Kingdom
Greta Hughson is Digital Manager at NAM/aidsmap, the HIV information charity. Greta joined NAM in 2008. She works on NAM's website, information resources, news bulletins and social media, and is passionate about supporting people to understand their health and options.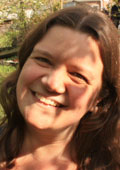 Kamaria Laffrey
United States
After being diagnosed with HIV in 2003, Kamaria knew what her calling was and has been taking the steps to bring awareness and action to eliminating the stigma associated with HIV/AIDS. Kamaria volunteers throughout the state of Florida as a speaking and education consultant, and serves on the FL Community Health Worker coalition. Kamaria is currently pursuing a B.A. in Human Services at Southeastern University.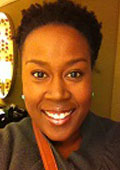 Bose Olotu
Nigeria
Bose Olotu Oladayo is a blogger for A Girl Like Me, the Well Project. She lives in Lagos, Nigeria and is married with three children. About eleven years ago she tested positive with HIV, and would like to share her experience on the blog to help others learn from experience as a woman living with HIV.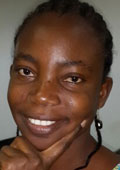 Maria Yakovleva
Russia
Maria has very strong expertise in advocacy for women living with HIV. She is with "Svecha," an organization working in peer counseling, social support and psychological support for vulnerable populations.