Fast-Track Cities Podcast Series
Created by the International Association of Providers of AIDS Care, this podcast series chronicles the story of the urban AIDS response from the early days of the HIV epidemic to the targeted efforts of Fast-Track Cities to end AIDS as a public health threat by 2030. This story is told through personal accounts from those involved in the urban AIDS response – city mayors, health department officials, clinical and service providers, advocates, and people living with and affected by HIV/AIDS.
---
Episode 1: Darkest Days
This episode of the Fast-Track Cities podcast covers the darkest days of the HIV epidemic, starting in the early 1980s, when whole communities were devastated by a disease that seemed to spare no one, did not observe borders, and for which there were no treatment options. Affected communities rallied around their dying loved ones and friends, weaving a social safety-net to protect the dignity of the countless men, women, and children who were lost to AIDS.
Episode 2: HIV Science and the Future
The advent of antiretroviral therapy (ART) in 1996 revolutionized HIV treatment, saving and prolonging the lives of people living with HIV who could access these expensive medication regimens. This Fast-Track Cities podcast episode reviews how ART and pre-exposure prophylaxis (PrEP), as well as an optimized HIV care environment, are making real the aspiration of ending the HIV epidemic as a public health threat.
Episode 3: Fast-Track Cities and the AIDS Response
This Fast-Track Cities podcast episode relates how a global network of cities around the world joined together in solidarity to end AIDS as a public health threat. This episode describes the history of the Fast-Track Cities initiative and sets the scene for the remaining episodes in this 12-part series.
Episode 4: A Tale of Two Pioneering Cities
Two pioneering cities exemplified the powerful impact of community-based responses to their HIV epidemics in the 1980s, as well as the innovations local stakeholders have harnessed to think and dream big as they endeavor to end their HIV epidemics. Join us on this episode of the Fast-Track Cities podcast series as we begin a global tour of cities accelerating their local AIDS responses, starting with New York City and San Francisco.
Special Episode: "Is HIV Sorted?"
This special episode of the Fast-Track Cities podcast series explores the results of a survey of over 24,000 HIV negative individuals across Europe to take stock of general awareness and enduring misconceptions about HIV. This episode speaks with clinicians, public health officials, and community leaders in six Fast-Track Cities (Amsterdam, Berlin, Kiev, London, Madrid, and Paris) from among the 12 countries where the survey was fielded to learn more about local progress in fighting HIV-related stigma and improving public health literacy.
---
Season One of this unique podcast series will include 12 episodes. The first four episodes are now available on Apple Podcasts and YouTube. The season's remaining episodes will continue our worldwide tour of Fast-Track Cities. Stay tuned!
---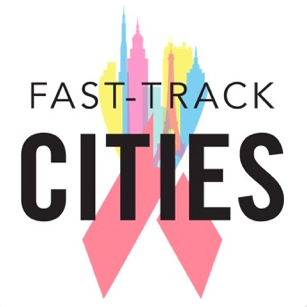 Interested in podcast sponsorship opportunities? Click here to access a prospectus.