New Data Show Local HIV Epidemics Can End Decades Sooner Than Expected
Modeling Indicates Rapid Scale-Up of Antiretroviral Therapy Can Halt Urban HIV Epidemics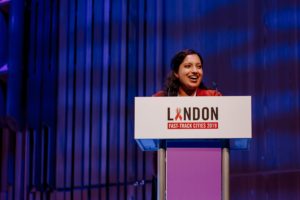 LONDON, UNITED KINGDOM (September 9, 2019) — The International Association of Providers of AIDS Care (IAPAC) reported modeling data today about the potential to accelerate the end of urban HIV epidemics through increased antiretroviral therapy (ART) coverage for people living with HIV. Sindhu Ravishankar, MPhil, IAPAC's Senior Director of Technical Programs, also reported updated HIV diagnosis, ART coverage, and viral suppression data from 61 Fast-Track Cities during her presentation at the Fast-Track Cities 2019 conference. The conference is convening more than 750 delegates from around the world to address the public health threats posed by HIV, tuberculosis (TB), and viral hepatitis.
"Our modeling data for Lusaka and Nairobi show that with current levels of ART coverage, HIV incidence and mortality can be lowered to end their HIV epidemics but not by 2030 at the current rate of scale up," said Ravishankar. "However, implementing aggressive ART scale-up, including annual testing for anyone at risk and immediate ART initiation, has the potential to end urban HIV epidemics many years sooner compared to business as usual, contributing to the global goal of ending the HIV epidemic as a public health threat by 2030."
The ART modeling exercise led by Brian Williams, PhD, of the South African Centre for Epidemiological Modelling & Analysis (SACEMA), focused on the high HIV burden cities of Lusaka and Nairobi. Ending a local HIV epidemic was defined as less than one new HIV infection and one AIDS-related death per 1,000 adults.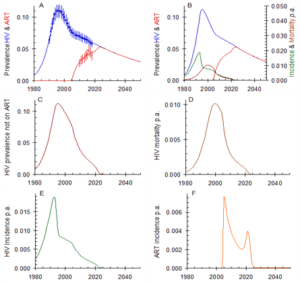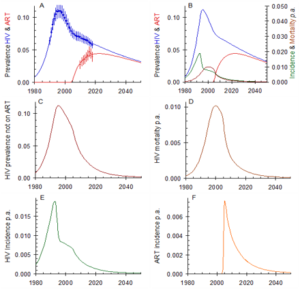 The modeling on Lusaka demonstrated that Zambia's capital city could end its local HIV epidemic as early as 2020 with aggressive ART scale up. Since Lusaka is not currently projected to end its local HIV epidemic until 2050, the modeling data reveal that more rapid progress is possible by scaling up HIV treatment as prevention. Similarly, the modeling for Nairobi suggests ending that city's epidemic in 2024 could be possible with aggressive ART scale-up, compared to 2050 if current ART levels are maintained.
"Mathematical models have a critical role to play in managing and controlling HIV," said Williams. "Models allow us to capture the dynamic processes underlying epidemics, to set targets and to monitor progress. But modelling relies heavily on good routine monitoring and surveillance data to inform the models, guide the response, and confirm the outcomes. Many Fast-Track Cities now have such data systems in place and the models show that we can end HIV epidemics in cities, in some scenarios faster than we expect."
Ravishankar's presentation also included updated 90-90-90 data from 61 cities. Notably, 14 cities have surpassed the first 90 target (awareness of HIV status), 16 cities have surpassed the second 90 (ART initiation), and 23 cities have surpassed the third 90 (sustained viral suppression). Three cities have surpassed the 90-90-90 targets (Amsterdam, Brighton and Hove, Manchester) and one city, London, has surpassed 95-95-95.
Cities and municipalities that join the Fast-Track Cities network seek to have at least 90% of people living with HIV knowing their status, ensure that at least 90% of those who know they have HIV are on antiretroviral therapy, and to have 90% of those on ART become virally suppressed. Since World AIDS Day 2014, more than 300 municipalities have joined the Fast-Track Cities network. Today, Fast-Track Cities is part of a growing movement working to end urban HIV, TB, and viral hepatitis epidemics by 2030.