HIV Nursing 2019 Emphasizes Nurse Clinical Leadership to End HIV Epidemic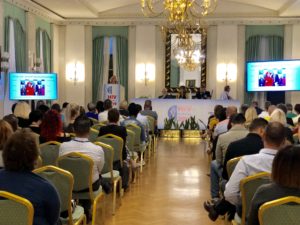 Nurses from around the world convened September 21-22, 2019, in Rome for HIV Nursing 2019. The conference's overall theme revolved around the importance of nurse clinical leadership to achieve the Sustainable Development Goal (SDG) 3.3 of ending AIDS as a public health threat by 2030.
Operating on the front lines of the global effort against HIV, nurses are uniquely positioned to make a significant impact in preventing new HIV infections, ending AIDS-related deaths, and improving the quality of life for people living with and affected by HIV. Jackie Morton of Health Podcasts (UK) opened HIV Nursing 2019 with a keynote address that emphasized the importance of direct engagement with patients using a range of methods, skills, and tools to challenge barriers to accessing and utilizing HIV services, including stigma and discrimination.
Dr. Will Nutland of the London School of Hygiene & Tropical Medicine and Dr. Jason Farley of the Johns Hopkins University's School of Nursing spoke about the role that nurses can play to encourage and facilitate PrEP uptake. Dr. Nutland is also the co-founder of PrEPster, a volunteer-driven London-based organization that advocates expanded access to PrEP and educates the public about its preventative benefits.
Panel discussions explored a variety of important focus areas, such as women's health, aging, quality of life, human rights and social justice, and mental health. HIV Nursing 2019 also included sessions based on case studies covering lifestyle counseling, reproductive health, self-management strategies, psychological care, substance use, and men who have sex with men. First-level and advanced practice nurses also attended professional development workshops.
HIV Nursing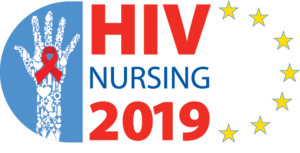 2019 was hosted by the International Association of Providers of AIDS Care (IAPAC), in partnership with the European HIV Nursing Network (EHNN), the National HIV Nursing Association (NHIVNA), the Association of Nurses in AIDS Care (ANAC), and the University of Rome Tor Vergata. The conference was made possible through an educational grant from Merck & Co. and a corporate sponsorship from ViiV Healthcare.