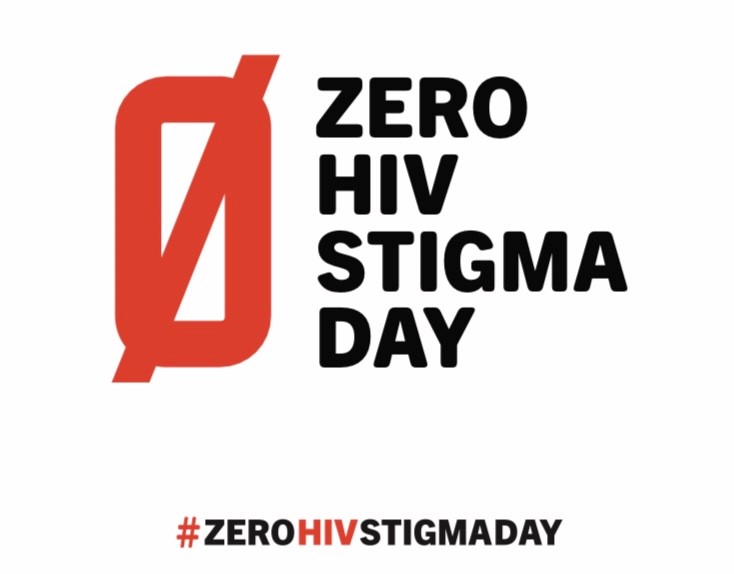 July 21: New International Awareness Day with an Aim to End HIV Stigma
21 July 2022 (LONDON, ENGLAND, UK, and WASHINGTON, DC, USA) – Commemorating the birthday of late South African AIDS activist Prudence Mabele (1971-2017), a consortium of community, medical, and urban health organizations today announced their joint effort to create #ZeroHIVStigmaDay (July 21), a new international awareness day calling attention to the persistent levels of stigma experienced by people living with and affected by HIV.
The four organizations comprising the consortium are NAZ (a UK-based sexual health charity whose services are dedicated to people experiencing better sexual health) and the International Association of Providers of AIDS Care (IAPAC, a global network of clinicians and allied health professional working to end the HIV pandemic), in collaboration with the Global HIV Collaborative and Fast-Track Cities Institute.
"In this fifth decade of the global HIV pandemic, stigma continues to undermine progress and, in combination with fear and shame, is still driving late diagnosis of HIV in a way that is unacceptable and entirely preventable," said Parminder Sekhon, Chief Executive Officer of NAZ. "Building on the legacy of Prudence Mabele, a fearless and irrepressible activist, we pledge to work towards a collective day of action in her name. We have 365 days to work together to shape a seminal day of global action. If we are to have any hope of ending HIV and crossing the finishing line together, we must join forces, voice by voice to end HIV stigma."
A recent IAPAC LBGTI Health Equity Survey across 50 cities and municipalities worldwide found that HIV stigma remained a serious concern for 91% of respondents [1]. According to the Joint United Nations Programme on HIV/AIDS (UNAIDS), people living with HIV who perceive high levels of HIV stigma are 2.4 more times likely to delay enrollment in care until they are very ill [2], which leads to premature death and negates the prevention benefit of successful HIV treatment. Modern antiretroviral therapy (ART) adhered to as prescribed and resulting in an undetectable viral load both slows disease progression and offers people living with HIV an opportunity to live a near-normal lifespan. Additionally, people living with HIV who are on ART and have an undetectable viral load for six months or more and take their medications as prescribed pose no risk of transmitting HIV to their sexual partners, which is the basis of the U=U (Undetectable = Untransmittable) public health message.
"HIV stigma is jeopardizing our ability to end AIDS as a public health threat by 2030. By eliminating HIV stigma, we can dismantle the barriers people living with and affected by HIV confront when accessing testing, prevention, and treatment services. But we must also root out inequities and inequalities exacerbated by the 'otherness' ascribed to communities affected by HIV," said Dr. José M. Zuniga,
President/Chief Executive Officer of IAPAC and the Fast-Track Cities Institute. "Zero HIV Stigma Day, and its full year of affiliated actions, represents a concerted global effort to harness our collective power towards the aim of realizing the human right to dignity, health, and well-being for everyone everywhere."
For more information about #ZeroHIVStigmaDay, please visit: https://www.ZeroHIVStigmaDay.org
# # #
About Prudence Mabele
Prudence Mabele was the first Black South African woman to publicly share her HIV status. She advocated for the rights of women and children living with HIV and against gender-based violence. She was diagnosed with HIV in 1990 and went public with her status in 1992. She set up the Positive Women's Network in 1996. She died in 2017. For more information about her, please visit: https://en.wikipedia.org/wiki/Prudence_Nobantu_Mabele
About NAZ
NAZ is a minority-led HIV and sexual health agency with over 30 years grassroots experience of delivering HIV care and support and evidenced-based sexual health programs to Black and Brown and minoritized communities. Its mission is to achieve true parity in sexual health outcomes for racially minoritized communities living with and at elevated risk of HIV. For more information about NAZ, please visit: https://www.naz.org.uk/
About IAPAC
Representing 30,000 members, IAPAC is the largest association of clinicians and allied health professionals working to end the epidemics of HIV and tuberculosis, as well as eliminate HBV and HCV, by 2030. IAPAC is also a core technical partner to the Fast-Track Cities network and the Secretariat for its Fast-Track Cities Institute. For more information about IAPAC, please visit: https://www.iapac.org/
About the Global HIV Collaborative
The Global HIV Collaborative (GHC) is a partnership of strategic global leaders and activists that strives to improve the HIV outcomes for Black communities globally. GHC works to address the current global trajectory of HIV outcomes in Black populations and seeks to prioritize the persistent issue of unequal HIV outcomes rooted in ethnic disparities. For more information about GHC, please visit: https://hiv-collaborative.org/
About the Fast-Track Cities Institute
The Fast-Track Institute was created to support cities and municipalities worldwide in their efforts to achieve Sustainable Development Goal (SDG) 3.3 (ending the epidemics of HIV and TB), the World Health Organization goal of eliminating HBV and HCV, and SDG 11 (making cities and municipalities inclusive, safe, resilient, and sustainable). For information about the Fast-Track Cities Institute, please visit: https://www.ftcinstitute.org/